Urban
Für die, die viel unterwegs sind. Mit einzigartigem Lock-Through-Panel und anknüpfbarem Stuff Sac. Entwickelt für starken Schutz gegen Regen, Schnee und Eis.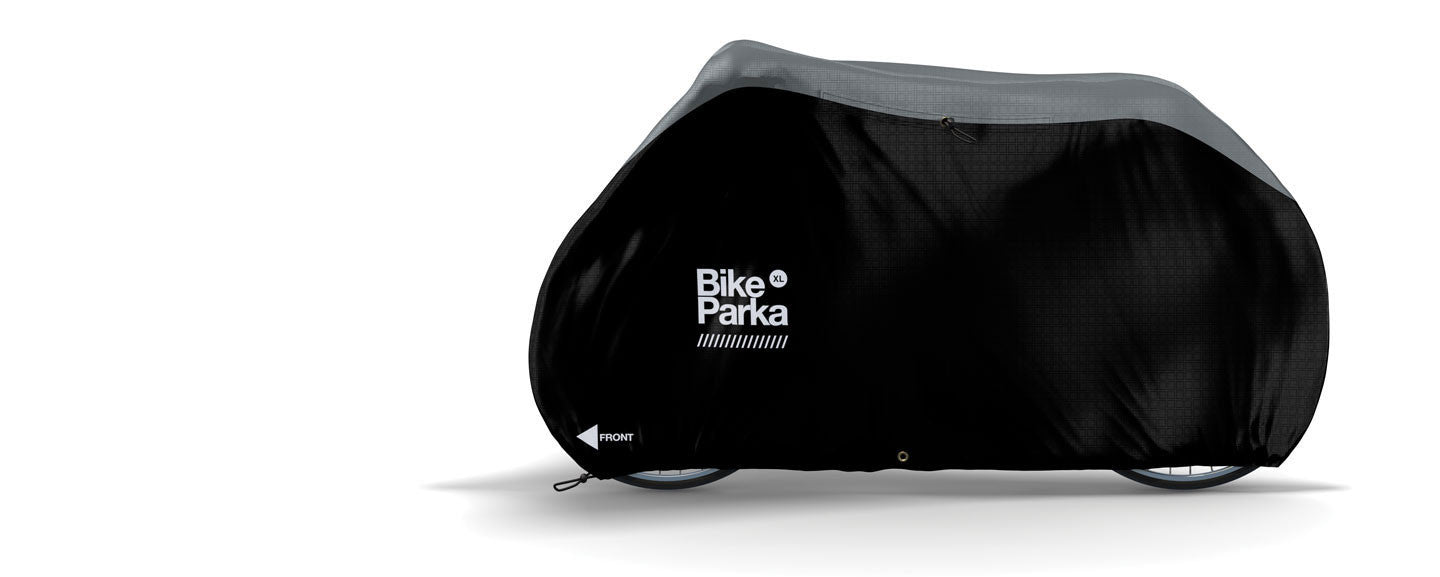 XL
Größer, um größere Fahrräder und Fahrräder mit breiteren Lenkern oder Kindersitzen sicher zu schützen.
WUNDERBAR DESIGNTE, VERLÄSSLICHE FAHRRADABDECKUNGEN, DIE IHR FAHRRAD SCHÜTZEN UND ES TROCKEN UND SAUBER HALTEN.
"I had few bike covers in the past but this one is impressive, it sits on the bike perfectly, doesn't fly away every two seconds and it's fully waterproof."
"The ultimate bicycle cover. The BikeParka is what you get when you actually try and design a bicycle cover rather than just selling a waterproof sheet marketed as a bike storage system!"
"An innovative and effective twist on a traditionally less than exciting product."
9/10 Quality and construction. 9/10 Performance. 9/10 Product value.